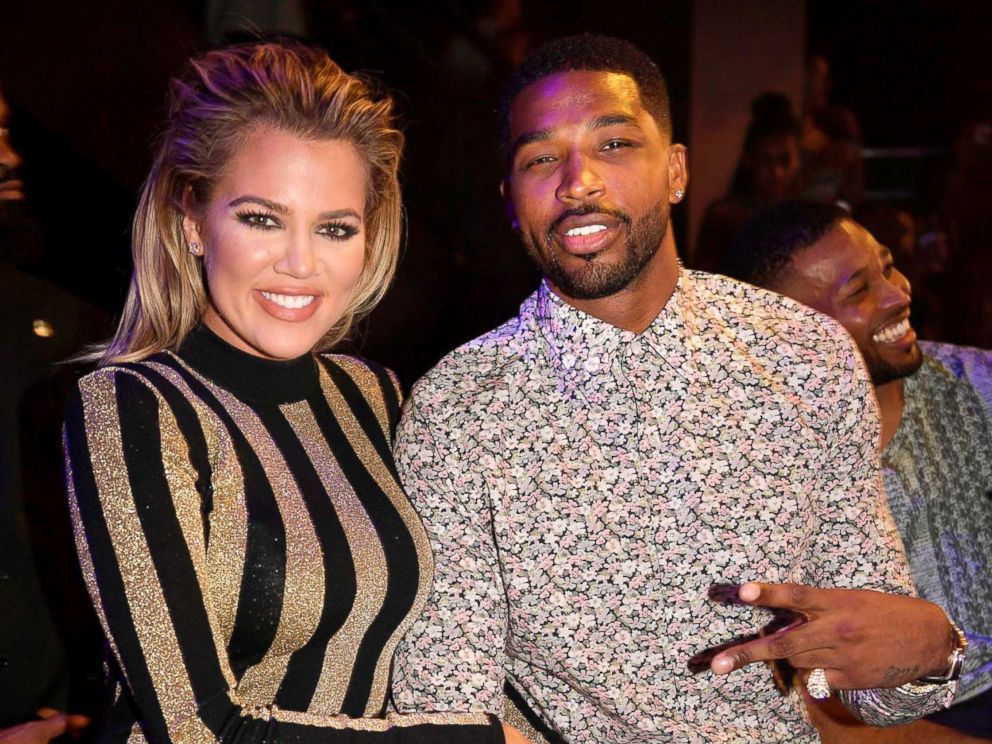 Khloe Kardashian posted a loved-up photo of herself and her baby daddy Tristan Thompson, but had no idea what was brewing. Unknown to her, Tristan was busy getting really cozy with a mystery brunette in New York last weekend. Sadly, Khloe is only days away from giving birth in Cleveland, Ohio.
What the fuss is about.
Tristan was seen being really cozy with an unknown woman, who has been identified as @LaniBlair, at PH-D Lounge, a rooftop bar in Manhattan on Saturday night.
How we found out?
Daily Mail got the video from other club goers, who filmed Thompson leaning in for a kiss as he speaks to Blair. TMZ after Dailymail shared the video, obtained a surveillance video recorded on October 7, 2017 at a hookah lounge outside Washington D.C. which shows Tristan with 3 women, 2 of whom are fully engaged with Khloe's baby daddy.
One of tristan's woman, identified as Stephanie, took to her Instastory to expose Tristan as she shared and quickly deleted a sex tape and a number of raunchy text messages allegedly with the NBA Star.